Welcome to The Women's Institute of Cosmetic & Laser Surgery. Founded by Dr. Jennifer Hein Geneva IL, we're an all-female staffed cosmetic and laser surgery practice specializing in surgical and nonsurgical solutions for Geneva, Naperville and other communities throughout Chicagoland.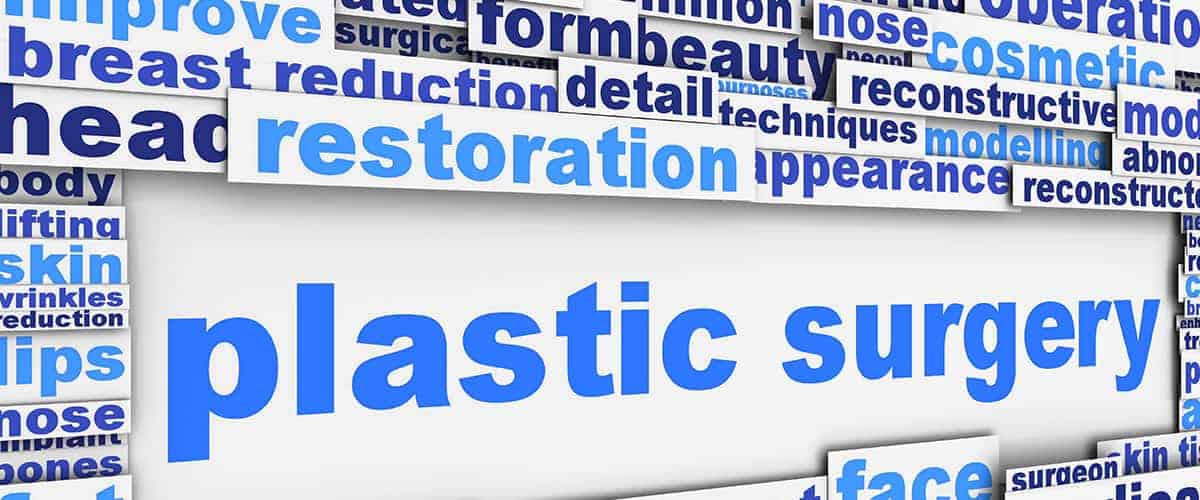 Dr. Jennifer Hein Geneva IL – Women's Institute of Cosmetic & Laser Surgery
Are you ready to make a change? If you're interested in the many benefits of cosmetic or plastic surgery performed by Dr. Jennifer Hein Geneva IL, or other surgical and nonsurgical procedures, we offer tried and true solutions including facelift, breast augmentation, tummy tuck, liposuction, microdermabrasion, chemical peel, laser vein reduction, wrinkle reduction and much more. Please take a moment or two to look through the following overview of just a few of the effective, life-changing procedures available at our practice:
*Facelift
A facelift is a very popular, effective procedure that, quite simply, reverses the signs of aging. It's a surgical procedure that involves lifting the skin of the cheeks and neck in an upward and backward direction to reduce "hanging" skin and jowls. To get optimal results, a facelift can be performed by Dr. Jennifer Hein Geneva IL along with other procedures such as eyelid surgery or a forehead lift.
*Blepharoplasty
Blepharoplasty is another word for eyelid surgery. Excess skin on the upper eyelids can give the appearance of heavy aging lids or an angry and/or tired appearance. Removing the excess skin from the upper eyelid gives the face a well-rested, brightened look. In some cases people report a better visual field. The procedure can be performed under local anesthesia with Valium and Tylenol. Makeup can be worn approximately one week after surgery.
*Breast Augmentation
Breast augmentation is a surgical procedure to enhance the size or the shape of the breasts. The main reasons that patients choose breast augmentation is to improve their body contour, correct volume following breast reduction after pregnancy, attain better breast symmetry, or to rebuild the breasts after surgery. For example, breast augmentation can be a viable option for women who have had their breasts removed due to breast cancer surgery.
*Liposuction
Liposuction is an effective body sculpting process that removes excess fat from certain areas of the body. The most common areas where it's performed are the hips, abdomen, buttocks, inner thighs, outer thighs, chin and neck. Liposuction performed by Dr. Jennifer Hein Geneva IL is generally designed to remove or reduce extra fatty tissue that is resistant to exercise and diet. The proven procedure is a great way to reshape your body, feel healthier and rejuvenate your appearance in general!
*Tummy Tuck
Also referred to as abdominoplasty, a Tummy Tuck is a surgical procedure involving the removal of fatty tissue and excess skin from the abdomen. It's an effective technique performed by Dr. Jennifer Hein Geneva IL for tightening the muscles of the lower and middle abdominal area.
Botox®
Commonly the first cosmetic procedure for many of our patients, Botox has become the most popular nonsurgical cosmetic procedure in terms of patient satisfaction. It's an injection treatment that helps prevent and correct minor lines and wrinkles around the eyes, mouth and forehead. Botox is a simple process performed on an outpatient basis at the Women's Institute.
*Juvederm
A clean, clear gel filler, Juvederm XC instantly smooths away the fine lines and wrinkles that form around the nose and mouth areas. Just a single treatment yields great results that can last up to a year. Also effective for minimizing acne scarring and "smoker's lines" that form above and around the lips.
*Microdermabrasion
Dr. Jennifer Hein Geneva IL and the experienced staff at the Women's Institute utilize this nonsurgical skin treatment to diminish fine lines, minor acne scars and other skin abnormalities by simply removing the outer layer of skin by applying light abrasion with aluminum oxide crystals. Removal of dead skin also helps the absorption of skin care products by up to 50 percent, and allows for smoother application of makeup.
*Vein Removal
If on occasion you feel self-conscious and avoid showing your legs because of varicose veins or spider veins – those small clusters of blue, red and purple veins visible on the calves and thighs – you're not alone. In fact, up to 50 percent of women cope with this issue – which can start to appear anywhere from your early 20s to your 50s or 60s. A very safe, relatively pain-free procedure, spider vein and varicose vein therapy is a personalized treatment applied by Dr. Jennifer Hein Geneva IL that can be typically be performed on women of any age range. It's an excellent option if you maintain a positive outlook and have realistic goals for this laser treatment.
*Wrinkle Reduction
Laser treatments at the Women's Institute by Dr. Jennifer Hein Geneva IL are proven to diminish fine lines and wrinkles effectively. By applying micro-pulses of light with our laser technology, columns of micro-damaged skin are created that stretch down into the dermal layers. These tiny columns of tissue then start the natural healing process that advances growth of collagen. The result is better skin volume, minimized wrinkles and fine lines, and more youthful, vibrant appearance. The laser technology employs ELOS technology which is a synergy of IPL and RF energy. Selective RadioPhotothermolysis can be achieved and have a far more profound effect upon dermal collagen and laxity. The dual mode technologies possess all wavelengths required to treat the superficial pigment spots and hair, as well as wrinkles and facial cutaneous laxity.
*HydraFacial
The hydrafacial is a non-laser, noninvasive treatment designed to resurface the skin, while gently washing the pores, and hydrating the face. Fine lines can be eliminated, dark spots lightened, and acne breakouts/scarring will fade. Through a one of a kind spiral design, an individualized combination of nutrients and hydrating serums are applied, all while undergoing a deep cleaning process. By cleansing and exfoliating the skin at the same time as infusing highly beneficial products, the HydraFacial can quickly perk up damaged skin, restoring a youthful appearance.
*Skin Tightening
Everyone ages! Naturally, the tone of our skin starts to gradually decline with time and signs of aging like fine lines and wrinkles will begin to form. After years of resisting the forces of gravity, sun and wind, collagen in facial skin loses its ability to maintain a firm, elastic tone. With skin tightening treatments by Dr. Jennifer Hein Geneva IL and the staff at the Women's Institute, you can turn back the clock and restore a youthful look to your face! Generally lasting less than two hours, skin tightening is a process performed with a minimally invasive laser. Within a matter of hours after the treatment you'll see a difference – and within a few days you'll begin to see impressive results. Skin tightening stimulates collagen activity for as long as three months. You'll feel and look younger!
Ready to get started? Contact Dr. Jennifer Hein Geneva IL and the Women's Institute of Cosmetic & Laser Surgery today to schedule an initial consultation. We'll discuss your goals and which surgical or nonsurgical cosmetic procedures may be right for you!
About Dr. Jennifer Hein Geneva IL and the Women's Institute of Cosmetic & Laser Surgery
Founded on the core idea that women truly understand other women, Dr. Jennifer Hein MD, FACS and the Women's Institute of Cosmetic & Laser Surgery aim to provide the very best in laser and cosmetic surgeries with the objective of uncompromised high standards of care.
Dr. Jennifer Hein Geneva IL is certified by the American Board of Plastic Surgery. She completed medical school at the University of Health Sciences/The Chicago Medical School, and served her residency at Chicago's Mount Sinai Hospital. Dr. Hein then concluded her plastic surgery and reconstructive fellowship at the University of Tennessee, Memphis.
Completing all education requirements and successfully passing both oral and written board tests, Dr. Jennifer Hein Geneva IL is Board Certified by The American Board of Plastic Surgery.
*Licensed Physician and Surgeon – State of Illinois.
*Certified Advanced Cardiac Life Support Provider.
*Diplomat of the National Board of Medical Examiners
*Member, American Society of Plastic Surgeons.
*Fellow of the American College of Surgeons
*Alumni Association of the University of Health Sciences/The Chicago Medical School.
*Alumni Association of the University of Washington, Seattle.
Dr. Jennifer Hein Geneva IL educational background includes:
*Four years of General Surgery Residency, University of Health Sciences/ The Chicago Medical School
M.D., June 1991
*University of Washington, Seattle, B.A., June 1987, Psychology
Dr. Jennifer Hein Geneva IL also authored an abstract titled "Longitudinal Analysis of Cranio-Orbital Morphology in Plagiocephaly Following Fronto-Orbital Reconstruction." The abstract was accepted by the American Cleft Palate-Craniofacial Association, 51st Annual Meeting.
May 16-21, 1994, Toronto, Ontario, Canada.
You may also recognize Dr. Jennifer Hein Geneva IL from her appearances on segments of the "Medical Minute" program that aired on Chicagoland TV. The segments featured informative replies to frequently asked questions about numerous cosmetic surgery procedures.