Gel Implant Removal – The Women's Institute of Cosmetic & Laser Surgery – Geneva and Naperville – 630-232-7860
Gel Implant Removal
In deciding to have breast augmentation, many women may not consider that at some point
the implants might need to be removed. The reasons for this can range from having a diagnosis of breast cancer, complications like capsular contraction or simply because of a lifestyle change.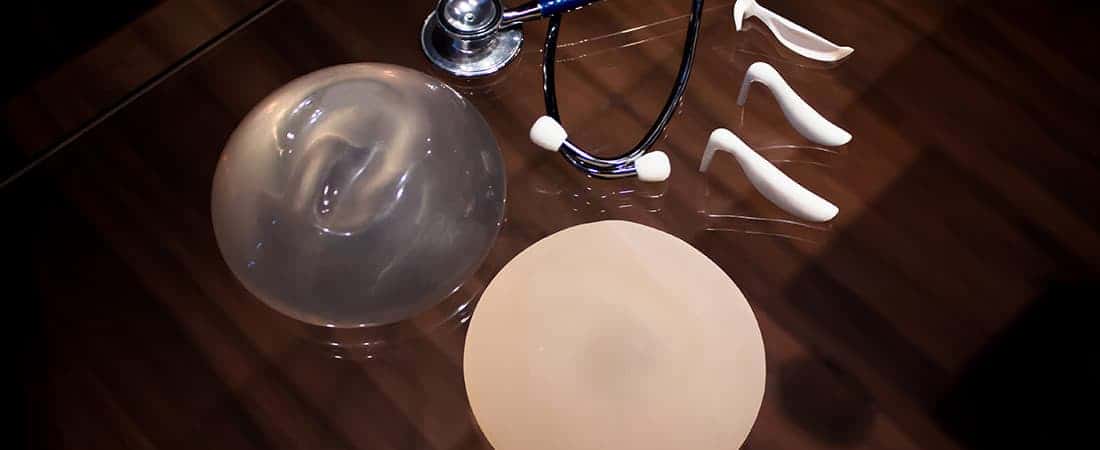 What is Gel Implant Removal?
Basically it is a cosmetic surgical procedure with the purpose of reversing breast augmentation – it is simply removal of the implants or, for some women, a revision of breast size and shape.
Many women who elect to have gel implant surgery will eventually require another breast implant revision which may involve:
-Gel implant removal and replacement with new gel implants.
-A repositioning of existing implants or removal without replacement.
-If you have experienced complications from your implants – such as infection or capsular contracture – your plastic surgeon might recommend removing them.
Other reasons for Gel Implant Removal include development of dead tissue around the implants or an
accumulation of calcium.
Candidates for Gel Implant Removal
Some of the most common reasons that women decide to have their implants removed are:
-Complications. Gel implant complications can include rupture, folding or deflation if the implants are filled with saline.
-Personal preference. Some women may decide that their implants are not the right shape or size for them. With the passage of time they might have shifted into an incorrect position due to pregnancy, weight loss or weight gain.
-Additional complications. This would include capsular contracture, displacement, asymmetry and leakage of saline or silicone.
What to expect during Gel Implant Removal
This particular type of surgery is typically performed with the patient under a general anesthetic. It usually takes anywhere from one to three hours. Based upon your recovery, you might be able to return home on the day of the procedure.
When it comes to making the incisions, they are typically made in the same area where the breast augmentation was performed. If you're experiencing discomfort from capsular contracture, your surgeon can remove the capsules to speed the body's healing.
Gel Implant Removal with a breast lift
Your surgeon might perform a breast lift procedure at the same time as your gel implant removal if the breast skin is stretched or sagging. Generally, this involves removing excess breast tissue and tightening the remaining tissue to achieve better, more firm support. Also for some cases, your surgeon might re-size your areolas to make a better fit with your new shape.
In the event that implants are saline, your surgeon may opt to deflate them without the need for surgery. Based on the results you might need to have another surgery to include a breast lift.
Recovering from Gel Implant Removal
While the recovery process from this form of surgery can vary from one patient to the next, recovering from implant removal is usually easier when compared to augmentation.
If you have had a breast lift after gel implants have been taken out, your breasts may feel heavy and rather tight for a few weeks.
Most women are okay to go back to work or school within about five days and may experience some minor discomfort.
Scars resulting from Gel Implant Removal usually heal quite well and are inconspicuous. It's helpful to remember that healing from this procedure takes about three or four months. Though the scars do fade they won't entirely disappear.
Following Gel Implant Removal you'll be advised to avoid lifting up anything heavy or exercising too much during the initial six weeks following your surgery. Although you will most likely be able to resume your usual activities after six weeks, your breasts can need several months in order to settle and adapt to their new positioning.
It is important to follow up on the care instructions your surgeon provides such as:
-Take pain medication as directed.
-Avoiding strenuous activity.
-Wear compression garments.
A Few Things to Consider with Gel Implant Removal
It is common to experience some soreness and discomfort after the procedure. Your surgeon will recommend how much time you'll need to take off from work and your routine activities. Typically, patients report that Gel Implant Removal is more comfortable and easier to recover from when compared to augmentation surgery.
Gel implant removal can directly address a number of concerns including implant malfunction, capsular contracture and unhappiness with breast shape or size. If a woman chooses to not replace their breast implants, a breast lift may be needed.
Gel implants are not meant to last a lifetime. Future procedures are often required to replace or take out one or both implants. For some cases, the removal process can be more involved than an implant replacement.
What to expect from Gel Implant Removal
After you have had your gel implants removed, your breasts will at first appear deflated. It can take around two or three weeks for breasts to gain back their volume. It is useful to note that while scars do heal and fade with time they do not completely disappear.
After your removal surgery, your breasts will not appear as they did prior to your original breast augmentation surgery. This is because the weight of the implants tends to stretch the tissue and result in some changes for the rib area.
In preparation for gel implant removal, you might be asked to:
-Get a medical evaluation or lab testing.
-Take specific medications or change current medications.
-Quit smoking, don't take aspirin or anti-inflammatory drugs that can increase risk of bleeding.
This type of cosmetic surgery is usually performed at a hospital or at a licensed surgical facility, with the patient given a general anesthesia. If Gel Implant Removal is done as an outpatient procedure, remember to arrange for a ride to and from your appointment.
The Implant Removal Procedure
Anesthesia or pain medications may be administered to prevent discomfort during this surgical procedure. Choices include IV sedation or general anesthesia. Your doctor and your anesthesiologist will suggest the better choice for you.
Gel implant removal involves making an incision along the lower fold of the breasts or below and around the areolas.
In many procedures the breast capsules and gel implants are taken out utilizing a combination of surgical techniques.
To close the incisions, your surgeon typically applies sutures, tape or a skin adhesive.
This procedure will result in a different shaping of the patient's breast profile.
What expect during recovery
After your gel implant removal, bandages and gauze dressings are usually applied. In some cases small tubes will be involved to help drain excess fluids. Patients are often given a supportive bra or a surgical garment. There are occasions when a compression garment is advised to control swelling.
You'll be provided with detailed instructions to follow during your recovery such as:
-How to keep the surgical site clean and well-cared for to speed the healing process.
-Which medications to take orally or to apply topically to minimize risk of infections.
-When to schedule a follow up appointment.
To learn more about Gel Implant Removal and whether it's a procedure that is right for you, contact the Women's Institute of Cosmetic & Laser Surgery to schedule a consultation.