Among the most commonly requested types of minimally invasive cosmetic surgery that is performed at the Women's Institute of Cosmetic & Laser Surgery, the Mini Facelift is a solution for wrinkles, lines and sagging skin that forms on the lower third area of the face. Using small incisions made around the ears, this effective procedure reestablishes definition to the chin by taking away excessive tissue and tightening up the remaining skin tissue.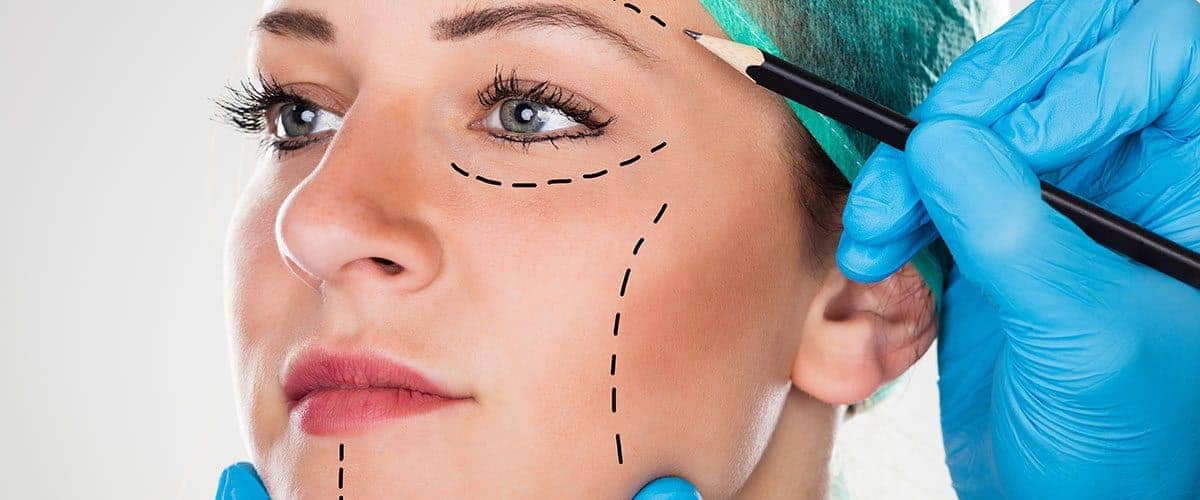 Mini Facelift – Women's Institute of Cosmetic & Laser Surgery
Our founder and plastic surgeon, Dr. Jennifer Hein, and the experienced Institute staff customize a mini facelift procedures for each patient. The result is a rejuvenated look that emphasizes natural beauty and enhances self-confidence. Because it reverses those common signs of aging, a Mini Facelift can be an appealing option for many women. For instance, some women may experience hormonal change following pregnancy, or could simply be predisposed genetically to loss of definition around the jawline. Mini facelift surgery is a great way to address those issues and restore facial definition for a more youthful look!
Mini Facelift – Am I a Good Candidate?
A Mini Facelift is suitable for women who are just starting to experience the initial signs of aging but don't want to select more extensive cosmetic surgery. The procedure is very effective for raising the jowl area and is popular due to its minimal down time. Generally, patients may resume their routine work and leisure activities after one week.
If you have noticed that your jawline appears to have less definition on account of sagging skin or fatty tissue and you'd like to regain a more youthful look for your face, you could be a possible candidate for this innovative outpatient procedure. If you're ready to learn more simply contact the Women's Institute of Cosmetic & Laser Surgery – we have locations in Geneva and Naperville – to schedule a consultation with us: we'll assess your facial and overall condition and outline your goals for cosmetic surgery solutions!
*Benefits of mini facelift surgery include:
*Minimal scarring. The incisions made as part of a Mini Facelift are quite easily obscured within the natural contours of the patient's face and hairline.
*Side effects are minor. The swelling and tenderness than can result from extensive facelift procedures are less after a Mini Facelift.
*Enhance your self esteem. Simply feeling better about your physical appearance can make a huge difference for your overall wellness.
*Convenience. Mini facelifts, for most of our patients, can be performed in just a few hours.
*Anesthesia. Because mini facelifts are performed with the patient under a lighter anesthesia, the patient undergoes the procedure without feeling discomfort and the additional benefit of less effects of heavy anesthesia.
Your initial consultation with the Women's Institute: what to expect
At our first appointment together, we'll address all your questions and outline the objectives for your cosmetic procedure. Dr. Hein will assess the condition of your face, the underlying bone structure and discuss the expectations you have for a Mini Facelift surgery. We will also review your medical history and existing medical conditions. It's also important that you inform our staff of any prescription medications you are taking.
*Dedicated to the highest standards of patient care, Dr. Hein is certified by the American Board of Plastic Surgeons and a diplomat of the American Board of Plastic Surgeons. All staff at the Women's Institute of Cosmetic & Laser Surgery are well-trained and committed to the highest ethical and professional standards. Our practice is founded on the central belief that women understand women!