Your New Wardrobe After Cosmetic Surgery – It's a new stage in your life that you've been looking forward to: you're fully recovered from your cosmetic surgery procedure and now you're ready to revitalize your wardrobe for your brand new look.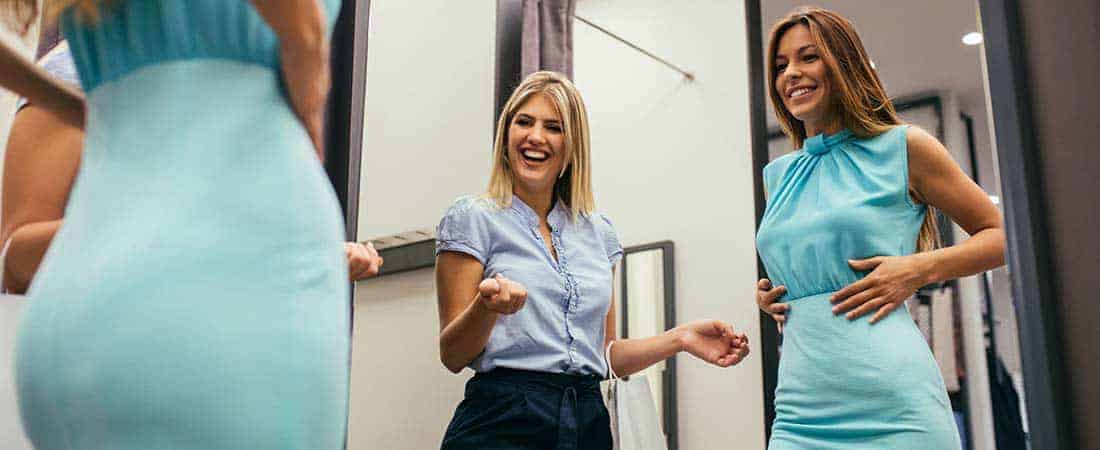 Your New Wardrobe After Cosmetic Surgery
Here are a few tips to help get you started:
If you've had a breast lift, for example, and you're all set to start trying out attractive new looks, V-neck top will reveal just the right degree of cleavage while also highlighting your neck. This fashion tip can look even better when paired with pants or a skirt of similar colors and heeled shoes. Wrap dresses with a lowered neckline, too, will also showcase your new, shapely figure.
For those patients who have had a tummy tuck, consider form-fitting tops and loose pants. A skirt can also do wonders in presenting your new, sleeker stomach. Because swimsuit shopping will be a much more pleasurable experience, try bottoms that "ride" low to show off your toned tummy for your next outing to the beach! Swimsuit bottoms with thicker straps rather than strings will further emphasize that new slim stomach. If you've had liposuction, leggings are an ideal way to present your newly toned hips, thighs and tummy. Wear them with a form-fitting top of a contrasting color as an accent to your firmer mid-section and lower body half.
If you're thinking about making a change to a part of your body, give us a call today at the Women's Institute of Cosmetic & Laser Surgery at 630-232-7860. We'll schedule a consultation for you to talk with board-certified cosmetic surgeon Dr. Jennifer Hein about which procedures may be right for you. Dr. Hein and the staff at our practice have helped thousands of women to rejuvenate their appearance and boost their self-confidence – let us do the same for you!